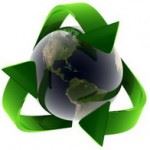 The universal atmospheric pollution increase is caused by the burning of coal, oil and gas. Pollution and diminishing resources have brought about the search for ecological and inexhaustible energy. It has been shown that this problem may be solved by ready natural energy in the form of wind, water and sun. The only difficulty is the ability to convert natural energy into usable energy.
The energy source with the greatest predictability, which is accessible everywhere is the Sun. In order to convert it into usable energy, various types of solar panels have been constructed.
One of the elements applied in practically all types of panel is the sheet, primarily intended to protect the internal elements of the panel, while ensuring the highest penetration of sunlight heat energy to photovoltaic cells.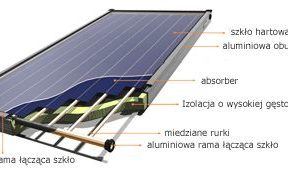 Product range
The Press-Glas product range contains EcoGuard ExtraClear? Plus, glass designated for solar collectors of thickness 3; 3.2 or 4mm, which is approved for use in solar collectors by the Instytut für Solartechnik SPF in Switzerland.
Perfectly selected raw materials, in particular the use of sand with low iron and silicon values, enables the achievement in ExtraClear? Plus of a typical neutral appearance, but its specification far exceeds the requirements of Standard EN 572-2.
Thickness of glass

Number of
SPF
certificate

Class in accord with
EN 9500

Trans-mission
Factor
F?
Photo-
degra-dation
Factor
FUV
Degra-dation Factor
FDEG
Glass
Efficiency value
?GI
IAM
Weighting
Factor
FIAM
3 mm
GUAP0703000SGZ
U3
0,890
1,000
1,000
0,881
0,990
3,2 mm
XINY0711100SGZ
GUAP0802100SGZ
U1
U3
0,919
0,889
0,997
1,000
1,000
0,999
0,901
0,880
0,984
0,991
4 mm
XINY0711200SGZ
GUAP0609200SGZ
U1
U3
0,915
0,880
1,000
0,999
1,000
1,000
0,905
0,874
0,990
0,994
ExtraClear Glass? Plus for the needs of application in solar collectors is subjected to thermal toughening processes, which increase its mechanical resistance to bending several times. Toughened glass is also a safe glass for users, being classified as 1(C)1.
Advantages
Glass offered by Press-Glas:
has certificate of the SPF Institute in Switzerland,
is toughened according to Standard EN 12150,
is safe for users according to Standard EN 12600.
Inspect SPF Certificates
| | | |
| --- | --- | --- |
| Type of glass | Number of SPF certificate | Downloading |
| EcoGuard ExtraClear Plus 3 mm | GUAP0703000SGZ | |
| Patterned Solar glass 3,2 mm | XINY0711100SGZ | |
| EcoGuard ExtraClear Plus 3,2 mm | GUAP0802100SGZ | |
| Patterned Solar glass 4 mm | XINY0711200SGZ | |
| EcoGuard ExtraClear Plus 4 mm | GUAP0609200SGZ | |
https://www.pressglass.com/wp-content/uploads/2009/04/Szklo_solarne_d-590x230.jpg
230
590
Gerard Plaze
https://www.pressglass.com/wp-content/uploads/2022/03/30_lat_logo_color-1-300x139.png
Gerard Plaze
2009-04-01 09:54:48
2020-02-27 21:27:14
Solar glass